Last Saturday, we visited a kinky event, the Sodoma Carnaval in Warsaw. That's our first time, although we play around with soft BDSM and amateur shibari, we never went to such a party before.
We did some shopping to get ready, and that was quite useful as it was actually checked at the entry of the Vodoo club the event was taking place at.
Anlight read that the both communities do not necessarily like each other and that those are different personalities, worlds.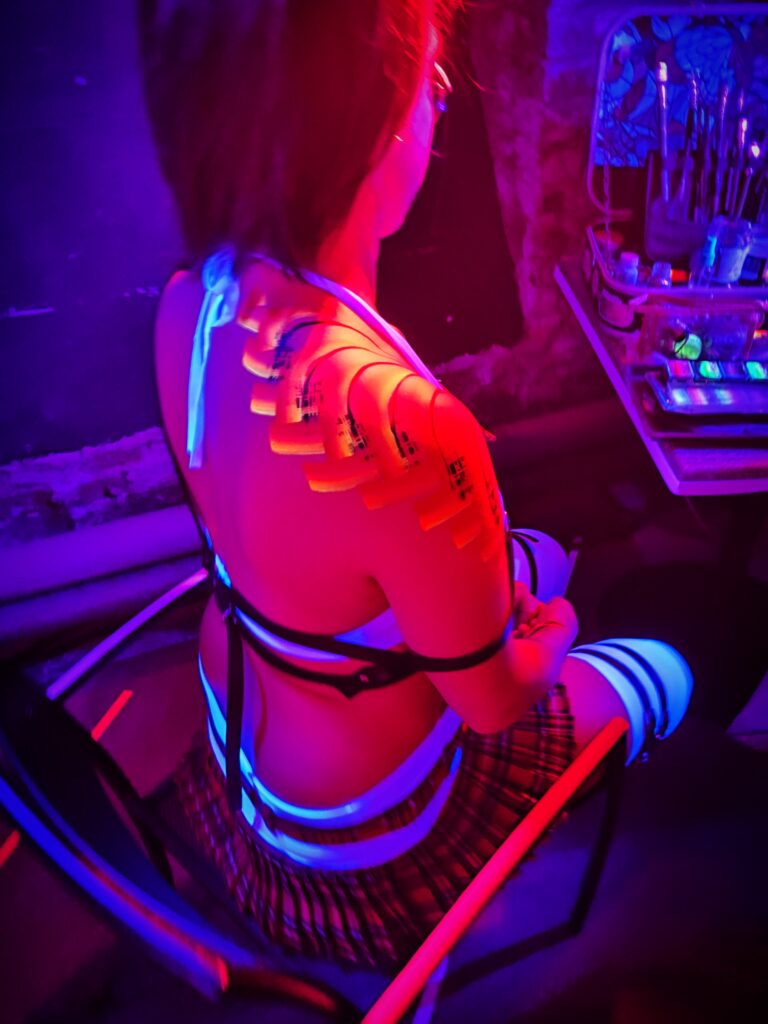 We witnessed a few shows, including a dildo swallowing context (mixed), from what we understood it was about debt, a dance context and a femdom show which was really professional and beautiful.
There were possibilities to get a body paint or to enjoy needles in the body part of your choice, that looked really painful, Wendgan looked away.
Our friends who visited the toilets reported about some blood there. We did not want to try.
Anlight judged the music to be boring, we danced anyways.
Observations
Where in our swingers world every one is predominantly hetero or bi, here there is no segregation, queer, straight, all is in one place, and it's definitely not a place for intolerant people.
The participants although there were possibilities were not there to play… more to be seen.
We met a few people we have seen before in the Swingers lifestyle, but that was definitively a minority.
Age wise the population was really mixed, starting younger than on swing parties.